La macchina è la linea di produzione speciale automatico utilizzato per la marcatura angolo di acciaio, punzonatura (foro circolare / rotonda, ovale / foro ad asola), e di tranciatura principalmente nel campo della siderurgia torre angolare, raccordi di energia elettrica, impianti di stoccaggio struttura e struttura in acciaio industrie edilizie ecc .
La
sua macchina è composta principalmente da trasportatore trasversale, sistema di caricamento a rotazione, trasportatore di alimentazione, carrello di alimentazione CNC, unità di punzonatura, unità di marcatura, gruppo di taglio, trasportatore di scarico, nonché sistemi idraulici, elettrici e pneumatici, ecc.
Caratteristiche del prodotto:
La velocità di alimentazione e la velocità di punzonatura sono molto veloci, migliorando notevolmente l'efficienza produttiva. Per angoli 50 × 50 × 4mm, può elaborare da 9 a 10 tonnellate per 8 ore.
Il dispositivo dell'angolo di pressatura, il carrello di alimentazione NC , il dispositivo di supporto del materiale e le pinze di serraggio sono accesso alla protezione brevettuale nazionale.
Adottare il controllo del modulo PLC , servomotore in alimentazione, con alta efficienza, precisione del pezzo stabile.
La funzione del programma è perfetta, ha già ottenuto il brevetto nazionale, il programma è più pratico e più potente.
È possibile programmare, programmare manualmente e anche utilizzare il programma generato dal software di loft . Posso leggere i file NC.1 generati dal software TEKLA.
Tutte le marcature, punzonature e cesoie nella completezza automatica , tutti gli angoli finiti possono essere scaricati dal dispositivo di rotazione pneumatica in modo da alleggerire la forza di lavoro.
L'unità di marcatura adotta il telaio chiuso con una buona rigidità.
Cesoia a una lama, risparmia materia prima
I trasportatori di alimentazione utilizzano una guida lineare doppia e il carrello è il nuovo design, che migliora la velocità e la precisione della macchina.
S pecifiche:
Model
TAPM1010
Functions
punching, marking, shearing
Angle size(mm)
40×40×3~100×100×10
Max. punching (dia. × thi.) (mm)
Circular holes Ф26×10 (Q345)
Oval hole 22x50mm
Punching force (kN)
1000
Marking force (kN)
630
Shearing force (kN)
1200
Max. length of blank (m)
10 or 12
Max. length of finished (m)
8
Qty. of punch on each side (piece)
3
Qty. of marking group
4
Character size (mm)
14×10×19
CNC axis
3
Shearing mode
Single blade shearing
Angle feeding speed (m/min)
80
Programming mode

Lofting software or instruction program
Overall size(mm)
25000×6500×2500
Net Weight of machine(kg)
About 14300
Working conditions:


Working environment:
Working temperature:
-10ºC ~ 40ºC
Voltage:
380V, 50Hz, 3 Phase
Fluctuation of voltage:
±10%
Air supply:
1 MPa
Processing precision (The allowable tolerance):
1.
Two adjacent hole deviation of the same group
±0.5mm
2.
Two not adjacent hole deviation of the same group
±0.7mm
3.
Hole deviation of two adjacent group
±1mm
4.
Stadia (Distance from central of hole to edge )
±0.7mm


Componenti principali:
No.
Name
Brand
Main Electric Components
1
PLC
Japan YOKOGAWA
2
Servo Motor
Japan YASKAWA
3
Servo Driver
4
Business Computer
China Lenovo
5
Photoelectric Switch
AUTONICS
6
Low-voltage electrical parts(Switches,Push button,
Breaker,Indicator light, Contactor switch and so on)
German SIEMENS
7
Proximity Switch(N.O)
AUTONICS
8
Proximity Switch(N.C)
AUTONICS
9
Power Supply
China Aerospace
Main Hydraulic Components
1
Hydraulic Valves
Italy ATOS
2
Vane Pump
America DENISON
Main Mechanical Components
1
Linear Slide
HIWIN
2
Ball Screw
HIWIN
Main Pneumatic Components
1
Punching Unit
Padding Block Cylinder
Japan SMC or AirTAC
2
Magnetic Switch
Japan SMC or AirTAC
Se un modello di parte viene aggiornato o modificato, ci impegniamo a utilizzare la stessa parte di livello di qualità per sostituirlo.
Ogni cambiamento sarà basato sulla forma scritta, che è concordata da ciascuna delle parti.
Elenco delle parti di ricambio di T
APM
1010
:
No.
Name
Material
Qty.
Remark
1
Punch head
T10A
1 set
Including installed in machine
2
Cavity die
T10A
1 set
Including installed in machine
3
Upper blade
9CrSi
2
Including installed in machine
4
Nether blade
9CrSi
3
Including installed in machine
5
Punching mould
ZG45
5
Including installed in machine
6
Punch head pole
T10A
5
Including installed in machine
7
Punching screw nut
40Cr
5
Including installed in machine
8
Upper claw
T10A
2
Including installed in machine
9
Nether claw
T10A
2
Including installed in machine
10
Character box
T10A
5
Including installed in machine
11
Character(numbers+letters)
TAPM1010.5-12
2 sets
Including installed in machine
12
Proximity switch
Normal open
1
AUTONICS
13
Proximity switch
Normal close
1
AUTONICS
14
Photoelectric switch
1
AUTONICS
15
O ring + Combination pad
1set
16
Inner hexagon spanner
1 set
17
300mm adjustable spanner
1
18
150mm Screwdriver (- /+)
2
19
Spanner for punch head
1
Manufacturer made
20
Spanner for double nipple
2
Manufacturer made
21
Standby paint
1 pail
22
Operation Manual
2 sets
I punzoni e gli stampi vengono forniti solo per l'uso su macchine di prova, se si richiedono diametri diversi, ordinare i pls in modo indipendente.
Elenco di imballaggio di TAPM 1010 :
| | | | |
| --- | --- | --- | --- |
| No. | Name & Specification | Qty. | Remark |
| | Main machine | 1 | |
| | Hydraulic pressure station | 1 | |
| | Electric cabinet | 1 | |
| | Operation cabinet | 1 | |
| | Blank material rack | 4 pcs | |
| | Overturn loading rack | 4 pcs | |
| | Infeed NC carriage | 1 | |
| | Loading conveyor | 14m | |
| | Unloading conveyor | 12m | |
| 10 | Spare parts | 1 box | Refer to Spare parts list |
| 11 | Spare part list | 1 set | |
| 12 | Operation Manual | 2 sets | |
| 13 | Attachment drawing | 2 sets | |
| 14 | Certificates | 1 set | |
| 15 | Packing list | 1 set | |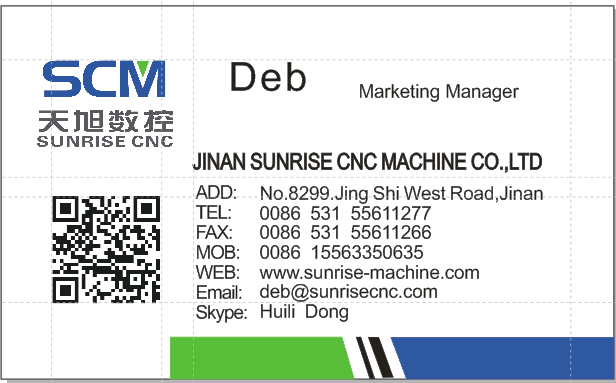 Elenco prodotti : Punzonatrice > Linea di taglio per marcatura di punzonatura angolare